Last updated: August 21, 2020 at 17:15 pm
Milk Oolong aka Jin Xuan, Golden Lily, Nai Xiang
Milk Oolong is a delightful Taiwanese tea sourced from the Jin Xuan cultivar. Its lightly roasted, green-and-olive leaves produce a lovely golden yellow liquor, giving your cuppa an appearance to match its enchanting aroma and silky smooth flavor.
But what's with the 'milk'? I'm allergic to all dairy products!
Don't panic. The 'milk' in this case doesn't refer to any milk additives. The milky or creamy flavor of this tea comes straight from its source – fresh Jin Xuan leaves, responding to the cool evenings and sun-kissed mornings of the Taiwanese hills where they're grown. Upon light roasting, the natural 'milky' tones of the leaves are further enhanced to result in the familiar, and highly sought-after, Milk Oolong aroma and taste.
Watch what you buy, though
Don't confuse Jin Xuan with flavored teas. Cheaper variants of Milk Oolong are often assembled using low-quality tea leaves and artificial milk flavoring. Imitation oolongs usually aim for a pronounced milk flavor, ending up as overkill at best. In fact, certain Milk Oolong manufacturers can go so far as to claim that they've given the tea leaves a soak or a steam in milk! This isn't even close to the subtle, buttery tones naturally created by the lactones in the Jin Xuan leaves, giving real Milk Oolong a flavor that must be experienced to be understood.
Does milk oolong tea have caffeine?
Yes. As most other Oolongs, Milk Oolong is a medium-caffeineted tea. In fact, the caffeine level in tea does not depend on the type of tea, but rather on the quality and maturity of tea leaves. Learn more about it here: The Health Benefits Of Tea>>
Because nothing beats a cup of real Taiwanese milk oolong
The pure, natural milky aroma and flavor of the Taiwan oolong is unmatched in its ability to draw you in. Subtle, often elusive, and varying from tea batch to tea batch, it has all the makings of a natural property that cannot be artificially synthesized. The beautifully balanced combination of orchid-like scents and buttery textures doesn't fail to impress even high caffeine morning tea enthusiasts who usually prefer full bodied brews with strong flavors.
Because when it's comfort and relaxation that you're after, there's no better place to find it than in a freshly steeped cup of light, flowery, buttery, naturally sweet Milk Oolong!
Editor's notes
Jin Xuan is just one variety of many Oolong teas. However, it does stand alone due to its unique and unconventional flavor. Once you try it, you will never forget. The one particular tea I sampled, and can honestly recommend, happened to be Milk Oolong, purchased from Adagio Teas>>. Delivery was swift.
The smell of the dry tea leaves is lovely and the infusion is pale golden. The tea leaves are probably about 30% oxidized, closer to green tea than black one. Although the famous milky flavor is often described as "elusive", it was quite pronounced in my cup. It didn't dominate the taste of the tea though. The whole tasting spectrum varies from peachy, floral, and slightly grassy notes to savory umami flavor. In fact, there was quite a lot of umami in this tea. After steeping and sipping repeatedly, I I've come to understand why oolongs are often recommended for weight loss and detox. I missed my lunch without noticing it. It was almost like sipping very light and fragrant chicken broth. As with any oolongs, this one retains its flavor through multiple infusions and I would say that my third and fourth ones were the best of all. The tea isn't exactly cheap, but consider that just a few leaves will go a long way and can be "reused" for 4 to 6 infusions, if not more. This is a very mellow, delicate, dignified tea with its own quiet and charming personality that wouldn't fail to impress you once you get to know it closer.
Also try other Taiwanese (Formosa) Oolongs: well-oxidized Oriental Beauty and Pouchong, a greener type of oolong.
3 Best Milk Oolong Teas to buy online
We feature only the most trusted tea brands and earn from qualifying purchases: Affiliate Disclosure>>
Premium Milk Oolong Tea
Imagine if velvet somehow took liquid form and was blended with a sweet light cream. While drinking it, you find yourself swimming to the bottom of a deep well of orchids.  You've found our Premium Milk Oolong.  Spoil yourself.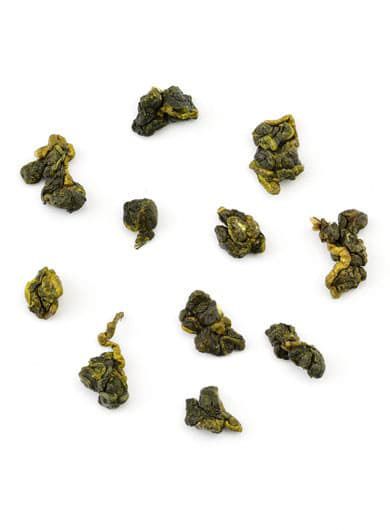 Taiwan Jin Xuan Milk Oolong Tea
TeaVivre's Jin Xuan is another type of classic Taiwan oolong, belonging to a category of tea often termed milk oolong for its sweet, creamy taste. However, this particular Jin Xuan is special and unique in that its milky aroma and flavor are entirely natural, with no added flavoring like in some other teas. The first three infusions of this tea will start to bring out a slightly milky scent, which gradually fades away in later cups. While steeping, the loosely-balled leaves unfurl to yield a highly aromatic, smooth, mellow infusion, light-bodied with sweet cream and floral notes. The creaminess is a characteristic of the leaves' variety, where they are grown, and the processing methods; again, there are no flavors added to this tea.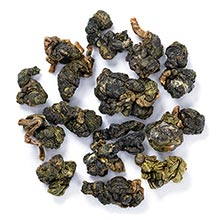 Milk Oolong
Milk Oolong is a relatively new cultivar in the delicious world of Taiwanese teas and is prized for its inherent cream and butter notes. Lower quality versions have these notes enhanced through aromatization but the finest, true Milk Oolongs offer lightly roasted, rolled leaves that yield a light-bodied cup with sweet buttery texture and delicate floral aroma. Also ca..